Let's take a look at how the cloud is affecting authors. Authors everywhere should be paying homage to Gutenberg, the man who created the printing press late in the mid 15th century. Without him and his invention, books would be non-existent and there would be no "authors" in the true sense of the word; no Stephen King, Ayn Rand or Isaac Aasimov churning out page upon page of stories.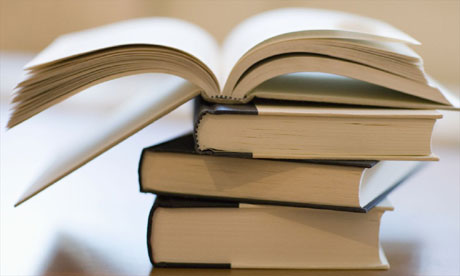 Source: CloudTimes
Maybe this is putting a little bit too much emphasis on the author. While they do take care of the conception of the material, it is the publishers and the publishing companies that are tasked with manufacturing, reproducing and ultimately selling their works.
A new study sponsored by CDW shows what may seem obvious: Home users of cloud-based services are more likely to promote work use of cloud computing. The interesting part is that these self-motivated customers have done a better job of selling cloud computing than the marketing departments with their billions of dollars. CDW's "2013 State of the Cloud" report surveyed 1,242 tech professionals and concluded that the personal use of cloud services is a big factor in corporate cloud adoption. In the report, 73 percent of respondents claimed that, in their company, employees' use of personal cloud services has "significantly influenced" the decision to move aspects of enterprise IT to the public cloud. The survey included employees who worked within as well as outside of IT.
Using analytics to better understand the cloud computing job market is fascinating. One of the most advanced companies in this area is Wanted Analytics, who aggregates job postings from over 500 job boards and maintains a database of over 600 million unique job listings. They specialize in business intelligence for the talent marketplace, providing insights into how one company's salary range compares to competitors for the same position, also calculating the difficulty to hire a given type of candidate. They've developed a unique Hiring Scale to accomplish this.
While the rise of cloud computing frightens some in IT, many see the technology as an opportunity to accelerate their careers and their bank accounts. And IT pros have good reason to be optimistic. In a 2012 survey conducted within a 90-day period by Wanted Analytics, more than 2,400 companies said they are seeking candidates with cloud computing skills. Moreover, hiring demand increased by 61% from 2011 to 2012 for IT people with cloud knowledge. Analyst firm IDC also released a report last year that indicated public and private spending in cloud computing will increase exponentially over the next few years, resulting in an available jobs boost of nearly 14 million positions worldwide.
In 2013, expect to see the pace of mergers and acquisitions for cloud computing, mobile and analytics technologies accelerate as software vendors look to fill gaps in their product and service strategies. This and other key insights of how cloud computing is reshaping the merger and acquisition landscape can be found in the latest Price Waterhouse Coopers (PwC) report published today.
Don't forget to add your comments and suggestions. I will have more around the cloud a week later.



Santanu Das
Marketing Evangelist, WOLF Frameworks
NOTE: The views expressed above are purely personal and for informational purposes only. WOLF FRAMEWORKS INDIA PVT. LTD. MAKES NO WARRANTIES, EXPRESS OR IMPLIED, IN THIS SUMMARY. The names of actual companies and products mentioned herein may be the trademarks of their respective owners.