Google recently launched its high-end Chromebook Pixel, and like previous Chromebooks this notebook computer makes a distinctly 21st Century assumption: that users' data, work and play belong mostly online, not on their own computers. Google isn't alone in pushing this notion, but it's the most powerful evangelist for the shift to what tech people call the "cloud" and away from "local" storage.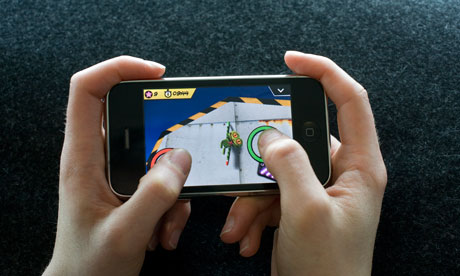 Source: http://www.guardian.co.uk
The cloud evangelists have an alluring pitch. First, they say, we can now count on being connected as much of the time as necessary. Second, these computing and data services becoming a utility like electricity – easier and safer to run from remote servers than on our local systems.
Japan

Australia

United States

Germany

Singapore

France

United Kingdom

South Korea

Canada

Italy
In their new book, Cloud Computing Service and Deployment Models: Layers and Management, two professors from the University of Baltimore's Merrick School of Business present a cohesive, highly effective way for businesses large and small to find the answers. Co-authors Alberto M. Bento and Anil K. Aggarwal, both professors of information systems in the school's Department of Information Systems and Decision Science, have gathered experts from several disciplines to consider how business can best manage and take advantage of the opportunities stemming from this unprecedented growth in information resources. The relatively straightforward solution to the problem, they say, is cloud computing.
In the last MSP Mentor post, Does 'cloud' take the M out of MSP?, I outlined four strategies you could use as an MSP to counter the threat to your core business posed by global cloud providers like Amazon, Google and Microsoft. This time I'd like to take a closer look at the first of these – how to simplify the deployment of your cloud, and introduce the core features you and your customers will depend on, without unnecessary expenditure of time, energy and money. The foundation of your cloud isn't necessarily where you add value. I think of it as an 80/20 rule. For the majority of cloud providers, about 80 percent of what you do is the same as everybody else – infrastructure as a service, based on pretty much the same hardware.
Published by web developers Eduserv, the poll of 139 unitary authorities revealed 57.5% have taken up cloud computing – which entrusts remote services with a user's data, software and computation.
The poll also revealed 37% of local authorities across the UK are currently using cloud applications. Cloud hosting was used by 17% of survey respondents and cloud storage by 12.5%.
Only 29% of councils have not deployed cloud computing, the survey found.
'Councils are often written off as displaying a lack of innovation, but it is clear that many of them are leading the way with cloud,' said Andrew Hawkins, business development director, Eduserv.
Don't forget to add your comments and suggestions. I will have more around the cloud a week later.



Santanu Das
Marketing Evangelist, WOLF Frameworks
NOTE: The views expressed above are purely personal and for informational purposes only. WOLF FRAMEWORKS INDIA PVT. LTD. MAKES NO WARRANTIES, EXPRESS OR IMPLIED, IN THIS SUMMARY. The names of actual companies and products mentioned herein may be the trademarks of their respective owners.